PICKLED RED ONIONS
February 27 2021
Pickled red onions are my favourite condiment, I put them on everything! They add such a nice flavour to salads, tacos, sandwiches and wraps. Sometimes I crave them on their own and will eat them straight from the jar.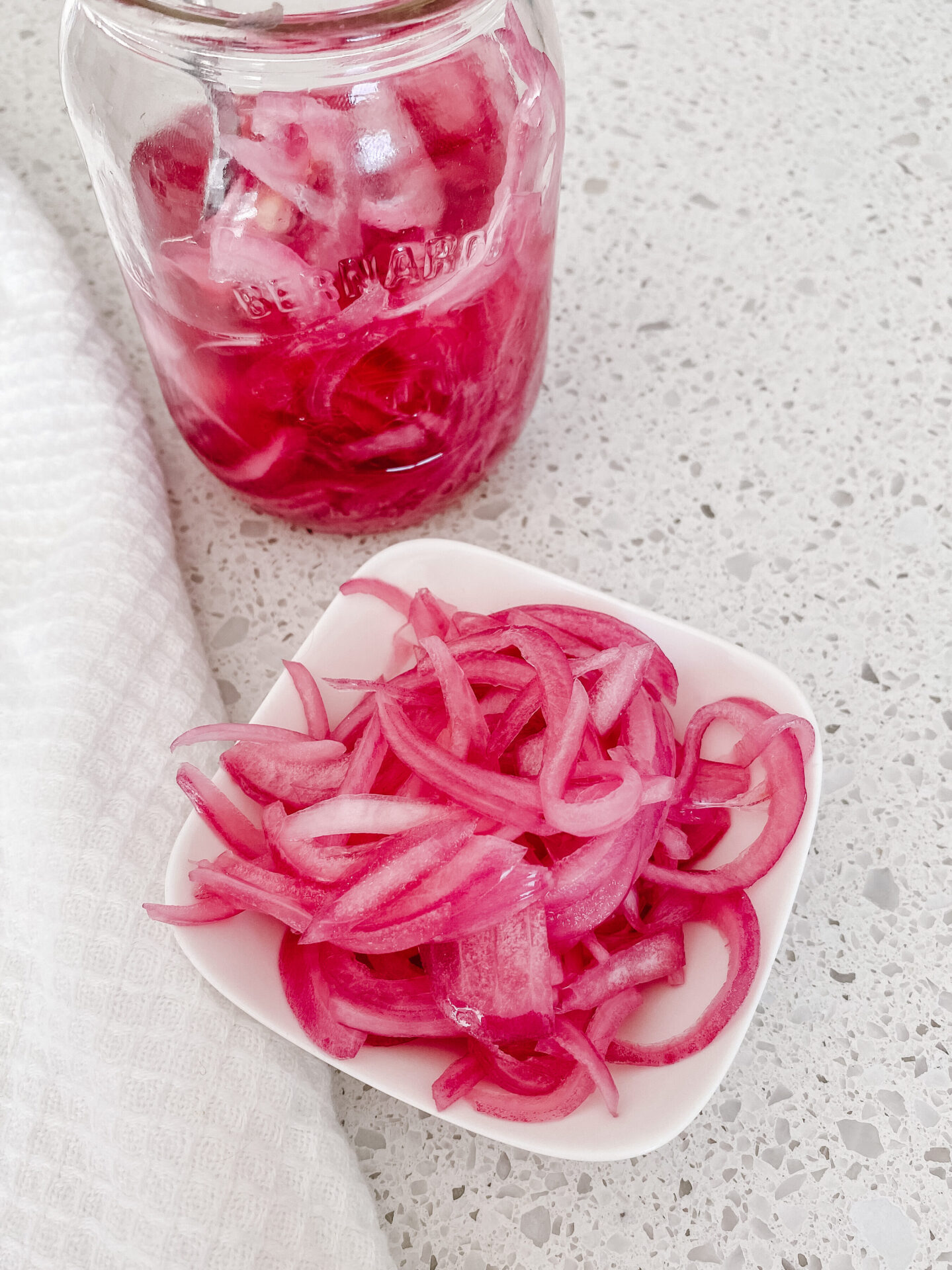 I like to make small batches of pickled red onions because you want to make sure it doesn't spoil. You can keep these refrigerated for approximately one week to a week and a half.
This is a simple and easy recipe which is definitely essential for us busy individuals right. See below!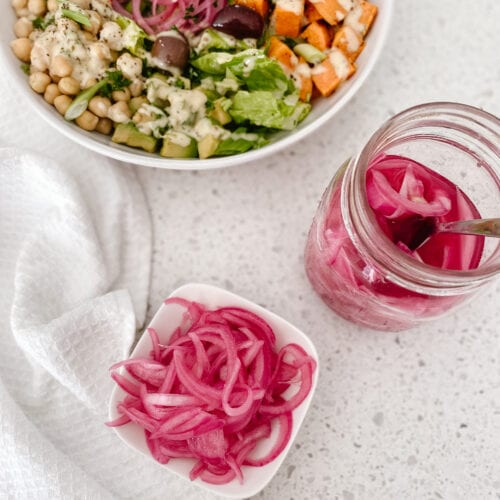 Pickled Red Onions
Ingredients
1

red onion

thinly sliced

1/3

cup

rice vinegar

1 1/2

Tbsp

sugar

1 1/2

tsp

salt

5

black pepper corns
Instructions
In a microwave safe bowl, add vinegar, sugar and salt. Microwave for 30 seconds – 1 minute and stir to dissolve sugar and salt. Transfer liquid to a mason jar.

For quick pickling, boil water and drizzle over red onions in a colander.

Add onions and peppercorn to the mason jar filled with liquid. Optional to add other spices.

Cover with lid and refrigerate for 30 min for best results. Keep refrigerated for up to 2 weeks.
Posted by Tamara Sarkisian